Hotels to remember: Stintino
Stintino: introduction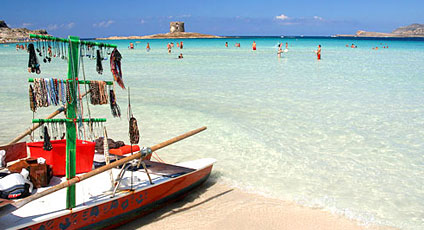 Stintino was created originally from the Asinara which became, first Lazzaretto and then a Penal Colony, Over the last twenty years, thanks to members of the Sassari elite, Stintino has become a well known tourist destination, now considered one of the most important bathing resorts of the Northern Sardinian coast.
Stintino can be accessed only by boat. Before arriving in the town one can admire the pool of Casaraccio, a natural site of great importance. In Stintino it is interesting to visit the area which has developed around the old port, which still preserves the ancient heart of the original village. To visit: the Museum of the Tonnara.
The coast of Stintino is a much sought after bathing area with deep crystal clear waters perfect for swimming. The most popular beach is, undoubtedly, that of the Pelosa, close to which one finds the Tower of Piana Island, which takes its name from the islet on which it stands.
Stintino: gourmet addresses
More suggestions and useful addresses
Stintino: places to see in the area