Hotels to remember: Nuoro
Nuoro: introduction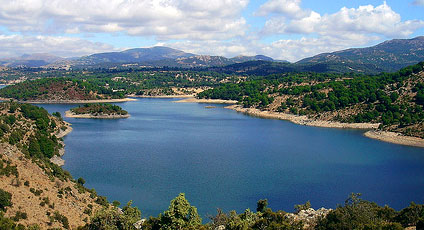 Nuoro lies in the heart of Sardinia, at the apex of a granite high plane surrounded by valleys, dominated to the East by Mount Ortobene. The city is considered to be the capital of the Barbagia. Nuoro is found in a zone called the "Nuorese". The other zones of the province are Baroni and Siniscola, Orosei, Ogliastra, Barbagie di Ollolai, Seulo, Sarcidano, Marghine, Planargia and a part of the Gallura.
There are a number of Museums to visit, such as the Deleddiano Museum, the Civic Archaeological Museum, the Nuoro Province Museum of Art, the Museum of life and the Sardinian traditions. The Parks of the Nuorese, Monte Ortobene, Valverde and the park of Sant'Onofrio are particularly lush.
The gastronomy of Nuoro derives from the great agricultural and pastoral traditions of the city. Among the delicacies one finds the caciocavallo or "su Casizzolu" cheese the freshly curdled milk "sa frue", the minced pork seasoned with herbs "sa purpuzza", and the traditional Sardinian bread made in thin crunchy disks "su pane carasau".
More suggestions and useful addresses
Nuoro: places to see in the area