Hotels to remember: Orosei
Orosei: introduction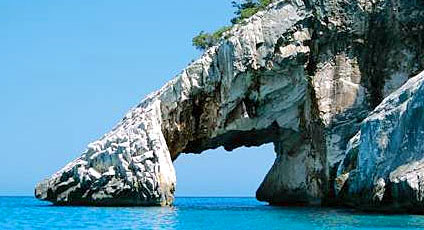 Orosei is close to the mouth of the Cedrino River. It is the largest town in the Southern part of Baronia.
There are many sites to visit, such as the Church of St Giacomo, one of the most important Baroque buildings in Sardinia. The Castle is the ancient heart of Orosei. The Palatzos district has noble town houses including the former police station "Caserma dei Preali Carabinieri" now the Nanni Guiso Museum.
The Sacred Nuragic Well of Sa Linnarta, one of the very few examples of its kind is to be found here. Only a short distance away from Orosei, on the road between Olbia and San Teodoro, is the Church of St Maria del Mare.
The beaches of Orosei are fabulous, starting with the Beach of Bidderosa bordering Siniscola, continuing with the beaches of Cala Ginepre Mattanosa, Fuile a Mare and Osalla. Cala Liberotta is one of the most enchanting spots on the Eastern coast of Sardinia.
Orosei: places to see in the area