Hotels to remember: Palau
Palau: introduction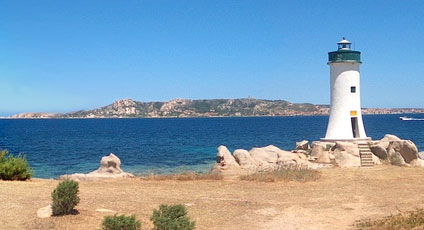 Palau developed because of its strategic position, on the border between the archipelago of the Maddalena and the road for Sassari. The city is in one of the most expensive stretches of land in the whole of Sardinia. The historic center of Palau has developed along the via Nazionale.
To visit: the Church of Madonna delle Grazie, Palazzo Fresi, the Giants Tombs,Li Mezzani, Nuraghe Luchìa and Saiacciu.
The Beach of Punta Nera is easily accessible from the residential area of Palau. In the surrounding area one finds bays and beaches of rare beauty: between Rada di Mezzoschifo and the mouth of the River Liscia lie the Beaches of Sciumara, Punta Sardegna, Cala di Trana and Porto Pollo. Travelling from Cala Casotto to the Saline Gulf one passes by the Stintino Fortress, and thebeaches of Cala Capra, the Saline Gulf and Vena Longa.
Local events include the Festa of St Maria delle Grazie, the Festa of St Antonio and the Annual Windsurfing Competitions.
Palau: places to see in the area