Hotels to remember: Golfo Aranci
Golfo Aranci: introduction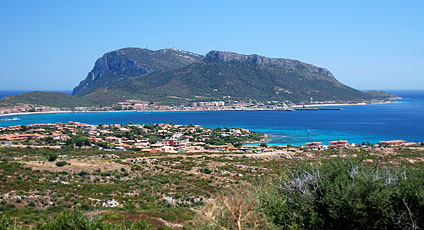 Because of its port, Golfo Aranci occupies an important position at the center of Sardinia's tourist routes. In the past the city was dominated by the Aragons, and became an important merchant port from the early 1900s. Today Golfo Aranci, with its many beaches, has established itself as a much sought after bathing resort.
The first beaches can be found to the West of Porto Rotondo, beaches such as Spiaggia di Marinella, whilst on the opposite side one finds the Beach of Punta Marana. Beautiful beaches can also be found to the South of Golfo Aranci, beaches such as Cala Moresca towards Capo Figari, opposite the islet of Figarolo.
In the direction of Olbia there are numerous beaches named "Prima spiaggia"(first beach), "Seconda spiaggia" (second beach), and so on. The beaches of Cala Sos Aranzos are similarly spectacular as are those of the numerous inlets, such as the beach of Cala Banana.
To visit: the sacred Milis well, near to the train station, and the old lime factory which is now an important monument of industrial archaeology.
Golfo Aranci: suggestions from the hotels
Paradise Resort
(-)
4 Star Hotels
This area is a treasure of beauty made of paradisiacal beaches, areas of special natural, archaeological sites and paths of wine. To explore with tranquility: the children can continue to enjoy the kids club! (Paradise Resort Sardegna) →
Golfo Aranci: places to see in the area