Hotels to remember: San Teodoro
San Teodoro: introduction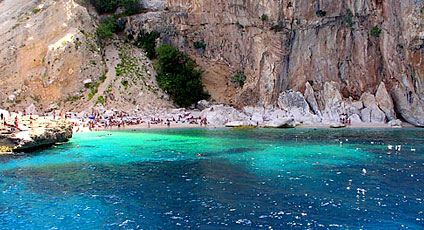 San Teodoro is sited on rocky masses of Gallura granite. This ancient village, once inhabited by farm workers and fishermen, has, with the birth of the Emerald Coast, developed in to a lively tourist destination. At the entrance to the town of San Teodoro lies a fantastic pool, rich in fauna, including flamingos.
In the town visitors can admire the Church of San Teodoro, the Museum of Sea Civilisation and Piazza Gallura, the heart of San Teodoro, where one can enjoy music, market stalls, bars and craft shops.
The most beautiful beaches are those of Cala D'Ambra, La Cinta and Isuledda. An excursion to Mount Nieddu offers travelers a marvelous display of natural rock sculptures illuminated by the colors of the sea. In the immediate proximity of San Teodoro lie the beaches of Capo Coda Cavallo, Cala Brandinchi, Lu Impostu and the Punta Est resort which is part of the Tavolata and Capo Coda Cavallo Marine Park.
Events held in San Teodoro include L'Agliòla, the Patron Saints Celebrations and the International Festival of Sea Documentaries.
San Teodoro: suggestions from the hotels
Paradise Resort
(-)
4 Star Hotels
This area is a treasure of beauty made of paradisiacal beaches, areas of special natural, archaeological sites and paths of wine. To explore with tranquility: the children can continue to enjoy the kids club! (Paradise Resort Sardegna) →
San Teodoro: places to see in the area