Hotels to remember: Oristano
Oristano: introduction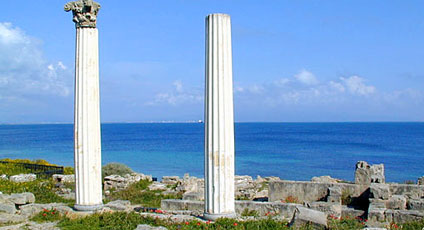 Situated at the heart of the great plane of Campidano, in a central position along the western coast of Sardinia, Oristano is a place of captivating beauty. Here the marine localities of Bosa, Tresnuraghes, Santa Caterina and the Pine wood of Is Arenas are to be found.
There are numerous sites to visit, such as Oristano Cathedral, the Church of St Chiara, the Church of St Francesco, Palazzo Arcivescovile, the House of Eleonora d'Arborea, the Tower of Mariano II, Palazzo De Castro, Palazzo Siviero, Palazzo Corrias, Palazzo Carta, Palazzo Comunale, the Church of the Carmine, the Tower of Portixedda, the Church of St Lucia, Porta Donigala, Portale Baldino, the Church of St Giovanni, the Church of St Martino, the Church of the Cappuccini and the Antiquarium Museum of Palazzo Parpaglia.
Oristano is known internationally for a number of events held in the town the Oristano Carnival and the Sartiglia, equestrian event which is organized the Sunday of Quinquagesima and the last Tuesday of Carnival and represents one of the last races "all'anello" practiced in Europe.
Oristano: suggestions from the hotels
Is Benas Country Lodge
(Direttore)
4 Star Hotels
Is Benas Country Lodge Hotel is located in the Sinis Peninsula, of particular interest to the beautiful oasis and natural views. Rich culinary excellence, unique beauty of beaches, ponds, ancient ruins. (Is Benas Country Lodge) →
Oristano: places to see in the area