Hotels to remember: Olbia
Olbia: introduction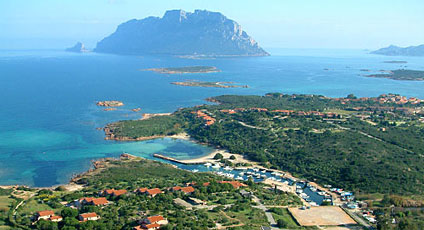 Olbia, the oldest consolidated human settlement on the Eastern Coast of Gallura, was founded by an ancient Nuragic civilization. It is the largest city in this area, and having both a tourist and commercial port, as well as a busy airport, is easily reached by sea or by air. There is an industrial area and artisans quarter.
The heart of Olbia is the town's historic center, with its wealth of shops and small restaurants. Its beaches are superb; beaches such as those of the Cala Sassari bay at the start of the Olbia coast. Close by one finds the Nuragic Well Sa Testa and Punta di Filio. To see: the Parish Church of St Paolo in Piazza Civita, and the Simplicio Church in Via Simplicio.
The most popular local events include that in honor of St Simplicio, known as the "Festa Manna" the Mussels fair and the International Folklore Week with numerous films and musical and theatrical performances.
Olbia: suggestions from the hotels
Paradise Resort
(-)
4 Star Hotels
This area is a treasure of beauty made of paradisiacal beaches, areas of special natural, archaeological sites and paths of wine. To explore with tranquility: the children can continue to enjoy the kids club! (Paradise Resort Sardegna) →
Olbia: places to see in the area