Hotels to remember: Porto Rotondo
Porto Rotondo: introduction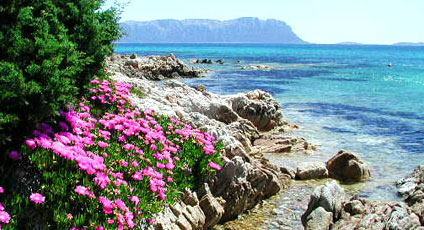 Due to the care which has been taken to preserve the natural environment of the Porto Rotondo area, since 1967, international investors have made this area one of the most sought after destinations of the most exclusive tourism.
Porto Rotondo is today the sworn rival of the, relatively close, Emerald Coast, attracting exponents from the International Jet Set. The Piazzetta, created entirely in local stone, the granite amphitheatre, and the Church of St Lorenzo are of great architectural interest.
Here one finds the boutiques of the world's top fashion designers, interior decorators and craftsmen. The harbor, where some of the most beautiful yachts of the Mediterranean are moored, is not to be missed.
The beaches of Porto Rotondo include that of Spiaggia Ira, at Punta Nuraghe, which divides the Gulf of Porto Rotondo from that of Cugnana; the small beaches of Punta Asfodelo with their supremely white sand and turquoise sea; the beach Spiaggia dei Sassi e delle Alghe', on the road which leads to Punta Volpe; Marinella Beach which is the largest and best equipped, perfect for waters sport enthusiasts.
Porto Rotondo: suggestions from the hotels
Paradise Resort
(-)
4 Star Hotels
This area is a treasure of beauty made of paradisiacal beaches, areas of special natural, archaeological sites and paths of wine. To explore with tranquility: the children can continue to enjoy the kids club! (Paradise Resort Sardegna) →
Porto Rotondo: places to see in the area