Hotels to remember: Cannigione
Cannigione: introduction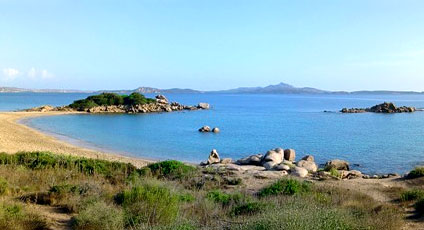 Cannigione is situated in one of the numerous inlets or "Rias" along the Gallura coast, in the Gulf of Arzachrena. Cannigione is a region of Arzachena and in recent years has developed rapidly because its tourist harbour, one of the most efficient and best organised in the whole of Italy.
There are a great number of beaches between the Saline Gulf and that of Arzachena. The beaches of the Saline can be found half way between Arzachena and Palau, whilst the Isuledda beach is close to the Cannnigione campsite.
For fans of underwater excursions there are a number of professional diving centers. In the vicinity of Cannigione there is a large pond with a wealth of flora and fauna in an area rich in Mediterranean foliage and granite "sculptures". Not to be missed: the walk to the top of Punta Occhione, known for its splendid panorama over the whole of the Arzachena Gulf from the Roccia dell'Orso to Capo Ferro.
Cannigione: places to see in the area