Hotels to remember: Cervia
Cervia: introduction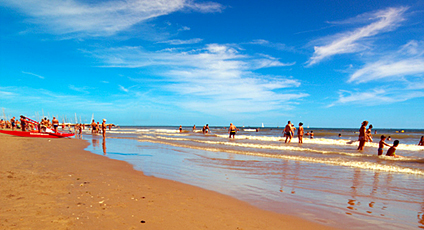 Cervia, just twenty kilometers from the city of Ravenna, is one of Emilia Romagna's most popular tourist towns. The most famous of the various fractions of Cervia is, without doubt, Milano Marittima, situated just north of the main town and bordering a centuries-old pine wood. Milano Marittima is both center of the Riviera Romagnola's vibrant night life and home to thermal spas offering treatments performed using the waters and mud extracted from the local saltpans.
Cervia conserves many of the signs of its past as ancient salt refinery, including two giant salt stores. Cervia's Salt Museum now occupies one of these; the Torre store, edifice built like a Romanesque basilica, and recently transformed in cultural center.
A town in which to find numerous houses of worship, the most important of which has to be the Cathedral of Santa Maria dell'Assunta, Cervia owes both its name and the symbol which represents it, to a legend, according to which in the woods bordering the town a deer (cervo) bowed down before the Bishop of Lodi, in recognition of his status as representative of God. Travelling southwards, we come to Cesenatico, the characteristic coastal town famous for the Porto Canale designed by Leonardo Da Vinci in 1502.
Cervia: suggestions from the hotels
Patrizia Poggi
(Resident Manager)
4 Star Hotels

This oasis of peace is full of charm and is surrounded by some of the most beautiful art towns of the Emilia-Romagna region: Ravenna, Faenza, Bologna,Ferrara, the Po Delta and vibrant Adriatic Sea. (Relais Villa Roncuzzi) →
Cervia: gourmet addresses
Cervia: places to see in the area