Hotels to remember: Faenza
Faenza: introduction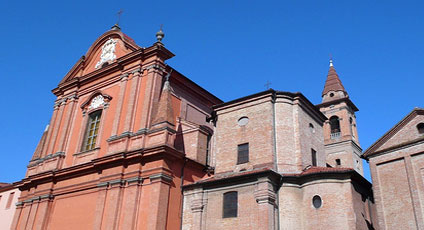 Faenza is situated on the Via Emilia, and represents the combination of the culture of Tuscany and Padania. Whilst it is of Roman origin, its true splendor dates back to the Medieval period thanks to the Manfredi Dynasty.
These days Faenza is famous on a world wide scale for its ceramics, so much so that its majolica is known Internationally under its French name "Faiance".
Sites to visit include Piazza del Popolo, Palazzo del Podestà, Palazzo del Municipio, Dragone Castle, Theatre Masini, Faenza Cathedral, Palazzo Milzetti, the Civic Museum of Natural Science, the Botanical Gardens, the Bucci Park and, of course, the International Ceramic Museum.
Faenza: suggestions from the hotels
Patrizia Poggi
(Resident Manager)
4 Star Hotels

This oasis of peace is full of charm and is surrounded by some of the most beautiful art towns of the Emilia-Romagna region: Ravenna, Faenza, Bologna,Ferrara, the Po Delta and vibrant Adriatic Sea. (Relais Villa Roncuzzi) →
Faenza: gourmet addresses
More suggestions and useful addresses
Faenza: places to see in the area