Hotels to remember: Latina
Latina: introduction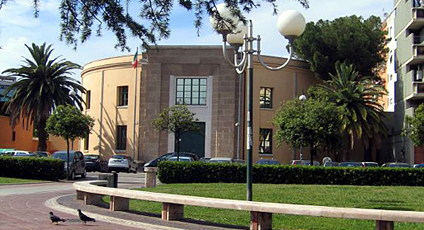 First known as Littoria, Latina is a city of recent foundation. In 1932 Benito Mussolini laid the first stone of a city that was to serve as symbol of the reclamation of the Pontine marshes: one of the most impressive public works carried out during the fascist period, which eliminated the malaria invested swamps and transformed the territory southeast of Rome in viable agricultural land and modern industrial area.
Despite intensive 2nd World War bombing, the city renamed Latina after the fall of the regime still contains a number of edifices built in the rationalist architectural style associated with fascism. In Piazza del Popolo, right in the center of the town, there is the town hall, with its tall medieval-style tower and the Cathedral of San Marco, both built during the fascist period. Other buildings of note are the Palazzo del Governo, now seat of the prefecture, and the Palazzo di Giustizia.
Well worthy of visit and only a few kilometers away from Latina we find the Giardino di Ninfa, a nature reserve in which the remains of an ancient medieval settlement and castle can be seen. Another fortress situated in the vicinity of Latina, is the Caetani Castle, within the beautifully conserved medieval hill-top town of Sermoneta.
Latina: places to see in the area