Hotels to remember: Jesolo
Jesolo: introduction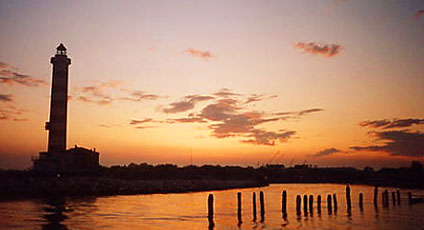 Jesolo is a city with an age old tradition of hospitality, that boasts an ever increasing number of villas, parks, hotels and leisure areas. The heart of Jesolo is the sea front, Lido di Jesolo, which has fifteen kilometers of beaches with fine sand originating from the Dolomites.
Lovers of watersports will be spoilt for choice: scuba diving, fishing, surfing, swimming, sailing, water ski-ing, waterscooting, paraflying and more than 200 swimming pools. Jesolo is famous for Via Bafile, the largest pedestrian area in the whole of Europe. The people have a passion for carting. The Pista Azzurra track is one of the best cart circuits in Europe. Prost and Senna have raced here.
Other things to see: the Belfry of St Giovanni Battista, the Boundary Stone of Istria, the Town Library, the Monumental Bridge, the Medieval Basilica, the Basilica of the Mosaics, Auletta, Lio Maggiore, the Oratory of St Antonio, the Parish Church of St Giovanni Battista, Piazza Matteotti, the Lighthouse and the Pine wood.
Jesolo: places to see in the area