Hotels to remember: Conegliano
Conegliano: introduction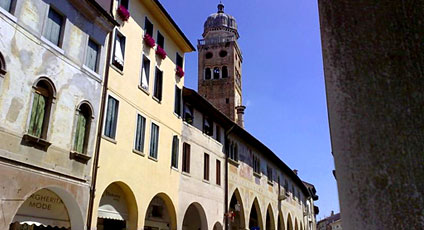 There are many things which make the dynamic town of Conegliano worth visiting. In addition to being of great historical importance, and rich in artistic and natural beauty, Conegliano has a tradition of hospitality which makes everyone feel welcome.
Conegliano's greatest asset is its cuisine, with ancient delicacies, long forgotten in other places, such as those which are served for the Classic Renaissance Dinner. The Prosecco DOC, product of a thousand year old wine making tradition, is symbolic of Conegliano's gastronomic prowess. Not surprisingly, it was in Conegliano that the first Italian School of Wine Studies was opened and the first Italian wine tour created.
A host of events ready to entertain the visitor: l'Autunno Coneglianese, la Dama Castellana, the Panevin, the Festa of the Grape, the Antiques market and sporting events such as the International Corsa su Strada, the Festival of Sport, the International cycling Gran Galà and Conegliano pedala.
More suggestions and useful addresses
Conegliano: places to see in the area