Hotels to remember: Belluno
Belluno: introduction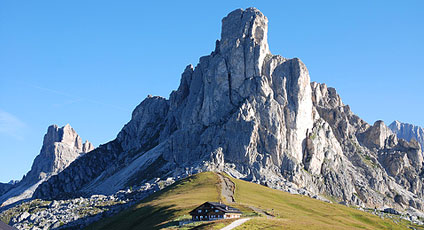 At the gateway to the Dolomites, protected from the South by the Prealpi and from the North by the Dolomite slopes of the Schiara, Belluno enjoys a mountain landscape of incomparable beauty. The name means "Shining City". The monolithic spire called Gusela del Vescova, Ago del Vescovo, a rock formation of circa. 40 meters high is a symbol of Belluno.
Nominated "Alpine City of the Year" in 1999, Belluno, is the city of the National Nature Reserve of the Bellunesi Dolomites and offers the very best to those who love the mountains and to those in search of tranquility. Nevegal is the perfect destination for Ski enthusiasts.
The agricultural and sheep industries are of great importance to the Belluno economy, as are the artistic professions. One can make excursions, discovering the old mines of the Val Imperina, the Pathway of the Carbonai, the Ardo River Park, the Consiglio, the Val del Mis, the Vajoint and the Longarone, the fountains of Nogaré, San Gottardo and Cantaden. There are also a great number of itineraries for fans of mountain biking.
Belluno: places to see in the area