Hotels to remember: Abano Terme
Abano Terme: introduction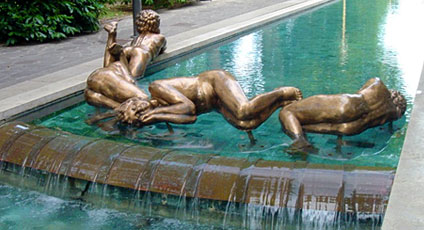 In the province of Padua, close to the Colli Euganei hills, in what was once an active volcanic area, one finds Abano Terme, (the name derives from Aponus god of the thermal waters). Abano Terme, has, over the centuries, come to be one of the principal spa towns in Europe, and the most important in Italy. This growth is due to the marvelous properties of the water, which have been studied for many years by the Center for Thermal studies Pietro D'Abano and Padua University.
The water, which springs from Poggio di Montirone, originates from rain falling in the Prealpi and Lessini Mountains above Verona, and has been famous since ancient times. Abano Terme is divided in the old and new town.
To visit: the Cathedral and Bell Tower of St Lorenzo, the Art Gallery Pinacoteca del Montirone which houses the Bassi collection, and the Monastery of St Daniele. The natural hospitality of the local people makes a visit even more enjoyable.
Abano Terme: gourmet addresses
More suggestions and useful addresses
Abano Terme: places to see in the area