Art, nature, and jazz
Medieval villages, artistic masterpieces, Lake Trasimeno, untainted landscapes, and jazz festivals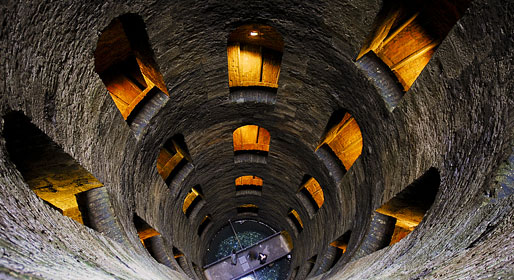 Perugia is a city in which ancient history and the contemporary world meet in an intriguing synthesis of art, culture, and tradition.
Not only is Perugia home to a multitude of medieval masterpieces and works by artists the caliber of Beato Angelico, Pinturicchio, Piero della Francesca and Perugino; for years, the city also hosts Umbria Jazz: a festival attended by the likes of Miles Davis, Dizzy Gillespie, Stan Getz, Keith Jarret, and Sting.

A trip around the lake
Only a few minutes away from Umbria's stunning capital city, Lake Trasimeno is the largest lake in central Italy and the perfect natural habitat for herons, wild ducks, coots, and birds of prey. From the lakeside town of Passignano, ferries transport visitors across the waters to the Isola Maggiore, and the little village once inhabited by fishermen and their families.
In the immediate vicinity of Lake Trasimeno we find Tuoro, site of the historic battle of 217 B.C. fought between the Romans and the Carthaginians.
The Battle of Trasimeno saw the Roman forces led by Caio Flaminio suffer a devastating defeat at the hands of Hannibal

At home with Perugino
Travelling onwards towards the South, skirting the boundary with Tuscany, we come to Città della Pieve. This is where, in 1450, the great artist Pietro Vannucci, better known as Il Perugino, was born.
Many of Perugino's masterpieces are conserved in the Churches of S. Maria dei Servi and S. Antonio Abate, in the Oratory of S.Maria dei Bianchi and in the town's Cathedral.
The center of the town, protected by an old perimeter wall dating back to the 14th century, has provided the set for numerous films and popular television serials.
Gothic greats
The center of the city of Orvieto gravitates around its magnificent Cathedral, an undisputed masterpiece of Gothic architecture.
The façade is embellished with statues, sculptures, and an immense rose window. Inside the cathedral, one can admire frescoes by Luca Signorelli and Beato Angelico.
The climb to the top of Orvieto's Torre del Moro is rewarded by a breathtaking view which, on clear days, extends as far as Mount Amiata

Underground art and jazz
Much of the magic of Orvieto is hidden underground. Directly beneath the city, there is a fascinating network of passageways and cisterns, including the Well of San Patrizio, commissioned by Pope Clemente VII and realised by Antonio da Sangallo.
This enormous well drops down some 62meters beneath the surface and is traversed by two spiral stairways lit by 72 internal windows.
During the winter, Orvieto becomes the seat of Umbria Jazz Winter, a festival which sees the streets of the city animated by concerts, jazz dinners, and musical celebrations to welcome in the new year.