Hotels to remember: Lignano Sabbiadoro
Lignano Sabbiadoro: introduction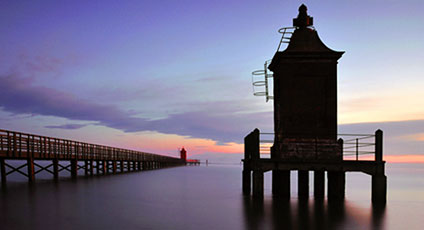 A tiny and truly ancient port, Lignano Sabbiadoro has been a tourist destination since 1900. Tourism has radically changed the economy of the town. The most prosperous period in Lignano Sabbiadoro's history began in the 1950s, with the construction of numerous tourist facilities.
The town became a much sought after national and international holiday destination. In addition to the modern bathing resort, the charming Lignano Pineta, with its splendid villas designed by the most famous architects of the Friuli region can be found here.
To visit: the Votive Church of St Maria, with frescoes from the latter half of the 15th century, the modern Cristo Redentore a Pineta Church, the Liberty style Villa Gattolin on the Sabbiadoro seafront, the Parish Church of Sabbiadoro, Villa Spezzotti, Villa Mainardis, Villa Sordi (once belonging to the actor Alberto Sordi), Terrazza a Mare at Sabbiadoro and the Eliotherapeutic Colony.
Lignano Sabbiadoro: places to see in the area