Hotels to remember: Forni di Sopra
Forni di Sopra: introduction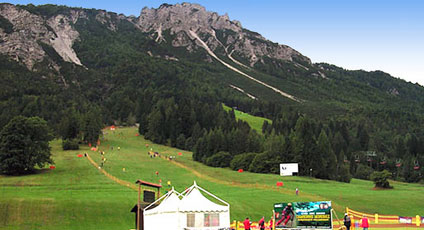 Forni di Sopra is a settlement of ancient origin situated in the Nature Reserve of the Fiulane Dolomites. The city has today become a much sought after tourist destination, not only in the winter months but, because of its marvellous climate, also during the summer season.
Ideal for excursion enthusiasts, Forni di Sopra has a number of ski slopes for both downhill ski-ing and long distance ski-ing, with two separate dedicated areas. From the Crusicalas Peak, which one reaches via the chairlift, visitors can admire a breathtaking panorama over the Dolomites.
The vernacular architecture of Forni di Sopra is of particular interest with small houses constructed, in the local tradition, using wood and stone. Sites to see include the Parish Church with its superb altars, the small Church of St Floriano which houses Frescos by Gianfrancesco da Tolmezzo.
Local gastronomy, for which Forni di Sopra was already famous at the time of the Serenissima, includes dishes made with numerous mountain herbs.
Forni di Sopra: places to see in the area