Hotels to remember: Grado
Grado: introduction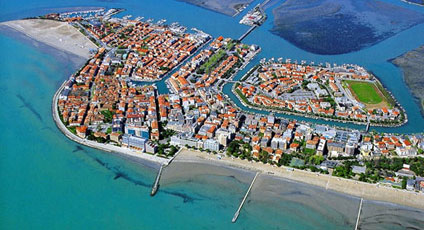 The foundation and development of Grado were due to the town's links with the ancient city of Aquileia, for which Grado became an important landing point and port.
The town was well protected both by the town walls, which are still perfectly preserved, and the lagoon. Visitors can still see the tower which was once attached to the Porta Nuova.
The tourist will be interested in the picturesque historic center of Grado where important monuments such as the Basilica of St Eufemia, Grado Cathedral and the Baptistery of St Maria delle Grazie can be found.
In the immediate vicinity of Grado a number of itineraries can be followed, such as Il Collio and the Wine Route, the War routes in the Carso, the Isontino and Lowlands, from Grado di Udine and from Grado to Trieste.
Local delicacies evoke traditional recipes such as "boreto" and "sardelle in savor".
Grado: places to see in the area