Hotels to remember: Carnia
Carnia: introduction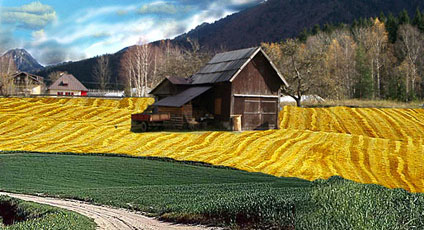 Carnia is a territory which resembles a great hand, carved out by the Tagliamento river. Here there are splendid valleys, such as the Tagliamento Valley, the Degano Valley, the de Brut Valley the Chiarsò Valley and the Valcalda.
Carnia is made up of six districts: Arta Terme, Forni di Sopra, Ravascletto, Forni Avoltri, Paluzza, Sauris and Tolmezzo.
The area, is not only beautiful but is also rich in culture and has a number of museums: The Museum of Local Art and Traditions, the Great War Museum, the E.De Cillia Gallery of Modern Art, the Archaeological Museum and the Geological Museum.
Other sites to visit include the Mulin dal Flec, the Farie di Checo, Casa Bruseschi, the Moscarda Tower at Paluzza, the Museum and Nature Trail of Preone, the Teno Nativity Scene, the Gorto Church, the Davazo Art Museum, the Sauris Ethnographic Center, the Partisan Republic Museum, the Ethnographic Collection of Forni Avoltri the Art Park of Villa Verzegnis, the Davanzo Art Museum of Ampezzo and the Clock Museum of Pesariis.
Carnia: places to see in the area