Hotels to remember: Boboli Gardens
Boboli Gardens: introduction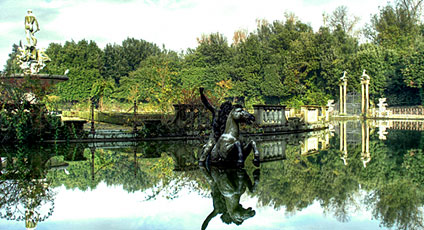 Part of Palazzo Pitti, the Boboli Gardens were designed and realized between 1550 and 1558 by Niccolò Pericoli (known as Tribolo), and commissioned by the Medici family. Tribolo created a masterpiece of landscape design, the gardens' scenographic setting on the hillside of Boboli made all the more spectacular by the mannerist inventions of Buontalenti, (including the Grotta Grande), and fountains and statues by Ammanati, Tacca and Giambogna.
To these, the works of Giulio and Alfonso Parigi were added: an amphitheatre an avenue of cypress trees, known as the "Viottolone", and the artificial lake of the "Isolotto".
The Coffee House, Lemonary and the Lawn of Columns were later additions made on the request of the Lorraine family in the late 1700's. The Boboli Gardens were re-opened to the public in 1776 by Pietro Leopoldo and were to provide a source of inspiration for a number of European palace gardens including that of Versailles.
Boboli Gardens: places to see in the area