Florence's secret garden
The esoteric charm of the Torrigiani gardens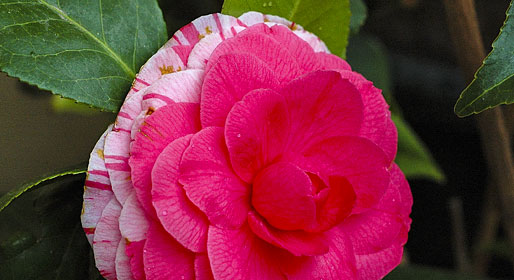 In Italy, even a city as well-explored as Florence can have a well-kept secret. In fact, in addition to its world-famous public parks, the Tuscan capital is home to the largest private garden in Europe: the Torrigiani Gardens.

An English garden, in the heart of Florence?
Despite already being famous in the 16th century as an important botanic garden, the garden's present appearance dates back to the early 1800's, when the Marquis Pietro Torrigiani enlisted the services of the famous landscape designer, Luigi De Cambray Digny, to transform his park into an English Garden, as was the fashion at the time. The project included statues, avenues, and an impressive number of summer houses, the location of each of which was made according to a series of esoteric symbols.
Tours of the beautifully conserved gardens, made in the company of the owner, are available by reservation only. When you arrive, you'll be given a guide which explains the various meanings (often mysterious) of the garden's architectural features

A shamanic journey - with Marquis Vieri Torrigiani Malaspina!
Today, visitors are still able to experience the romantic charm of Merlin's Grotto, the temple of Arcadia, the Romitario, and the group of statues depicting Seneca with a young Pietro Torrigiani. On the summit of a small hill stands the Neogothic style Tower of Baccani, built in 1821 as an astronomic observatory with a library, a collection of astronomic instruments and a terrace from which to observe the sky.
According to the esoteric language and symbols which inspired the garden design, the tower represents the last stage of a shamanic journey which commences with the statue of Osiride, Egyptian god of death and resurrection, located at the entrance of the gardens.
Hot houses and pot plants
To either side of the neoclassical manor house, there are splendid formal gardens, one, which has many fabulous marble vases, is situated in front of the lemon grove, in the other there are hot houses filled with exotic house plants.
The Torrigiani Gardens have an important place in the history of Italian botany. In the early 18th century, Pier Antonio Micheli, founder of the Italian Botanic Society, used the gardens to experiment cultivating a large number of plants

Today, the garden still houses a great variety of plant species. Following this tradition, the present owner, the Marquis Vieri Torrigiani Malaspina, has created a prestigious nursery in the garden, specializing in pot plants: yet another reason to leave the crowded streets of the city behind and dedicate a few hours to exploring this secret garden within the ancient walls of Florence.
Torrigiani Gardens
Via de' Serragli, 144
Florence
Tel. +39 055 22 4527
Visits by reservation only
www.giardinotorrigiani.it