Objects of desire (with a double G)
The art of fashion in Florence's Gucci Museum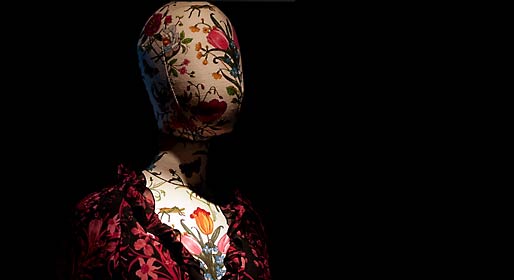 If you've got a "thing" about handbags, a passion for shoes or a foulard fixation, you're going to love this museum.
The Gucci Museo was inaugurated in 2011 to coincide with the company's 90th year in one of Italy's biggest businesses: fashion.
The museum could not have been located anywhere other than Florence; the home of the great Guccio Gucci and of the man who, in1922, founded what was soon to become an incontrovertible symbol of Italian style.
Travel, before the trolley...
The museum is located in the Maison, inside the 14th century Palazzo dei Mercanti, in Florence's historic Piazza della Signoria.
The permanent collection is distributed over three floors and recounts the various periods in the history of the Gucci brand. On the ground floor there is a section dedicated to travel, which describes how Guccio Gucci began his career as porter and how his first collections were inspired by his days working at London's Savoy Hotel. Visitors can admire suitcases, trunks and accessories created between the 1950's and 1970's for an elite international clientele, which included divas such as Liz Taylor and Liza Minnelli.
A number of glistening glass display cabinets contain bags and suitcases sporting the Maison's original diamond motif, which preceded the famous, double "G" monogram.

Scarves, bags and dresses: to die for
The first floor of the museum is dedicated to one of Gucci's most important success stories: Flora World.
Created in 1966, Gucci's Flora foulards were made famous by their greatest fan, Grace Kelly.
Accessories aficionados may well have to be dragged away from the Bag room and the dazzling display of Gucci's finest clutch, hand and shoulder bags.
Last, but not least, is the "Evening room", where Gucci's most luxurious red carpet creations are housed.
Also on the first floor, the Contemporary Art Space, features a selection of art works owned by the Pinault Foundation and an exhibition space for temporary shows and installations.
Luxury logos
The top floor of the museum houses "Logomania", a permanent exhibition detailing the origin and evolution of one of the fashion industry's best known logos.
Next to Logomania, in the Lifestyle and Sport sections, visitors can admire a 1970's Cadillac, personalized by Aldo Gucci.
Inevitably, perhaps, the visit concludes with a spending spree in the Museum shop.
Whilst frugal fashionistas, might manage to limit their purchases to a labeled case for their iphone or ipad, big spenders will have a ball splashing out in the Icon Collection, the perfect place in which to stock up on all time Gucci classics, such as a pair of "horsebit moccasins" or a "new bamboo" handbag.

Underlining Gucci's special relationship with the city, 50% of each ticket sale will be used to help finance the restoration of Florence's artistic treasures.
Put it in your diary... (or on your smart phone)

Gucci Museo
Piazza della Signoria - Firenze
Tel: +39 055 29 00 17
Opening hours: daily from 10.00 to 20.00
www.gucci.com