Stocking Stuffers from Italy [Part 1]
Looking for a little something special to wrap up this holiday season? Some suggestions, Made in Italy!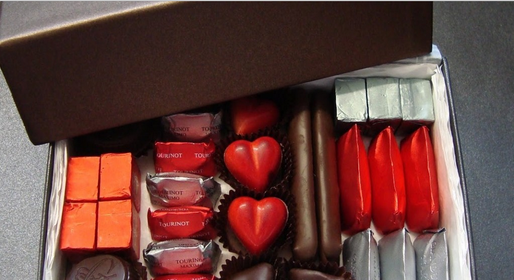 With less than a month to go before Christmas, now's the time to start thinking about Christmas shopping! If you need some inspiration, special treats from Italy are always especially loved by friends and family back home. Food and wine, design and fashion, and one-of-a-kind artisan crafts are beautiful gifts, unique and of a quality that will last for years.
If you want to give your Christmas shopping an Italian theme, here are a few fabulous Italian gift ideas:
Tuscan Sweets from Siena
Anyone who has had occasion to celebrate the holidays in Tuscany knows that Natale just isn't Natale without a pretty plate of cantucci, ricciarelli, and panforte to offer family and friends stopping by to exchange holiday wishes.
These traditional cakes and cookies from Siena have been made since Medieval times and are now a popular Christmas treat throughout Tuscany, Italy, and beyond!
If you can't make it to Tuscany before Christmas, we have good news! You can now buy all of Siena's traditional sweets online from one of the city's best bakeries, Panificio Il Magnifico!
Shop online: Panificio Il Magnifico. Prices: Eur 8 for a box of ricciarelli, Eur 5 for a mini panforte

Chocolates from Turin
Chocoholics on your shopping list will love the artisan chocolates and candies from Guido Gobino, Turin's celebrity chocolatier. Classic giandujotti; ganache with sinfully delicious toffee, hazelnut, or jasmine flavored filling; candied Sicilian lemon peel dipped in dark chocolate; Piedmont hazlenuts swimming in extra bitter chocolate; dried Thai ginger and white chocolate pralines...there's something to suit every taste in their vast selection.
Shop online: Guido Gobino. Prices: a large box of assorted pralines costs from Eur 40

Sandals from Capri
What woman wouldn't want to find a pair of casually chic artisan leather sandals, made to measure in a boutique on the island of Capri, under the Christmas tree?
The Canfora workshop and boutique has been crafting beautiful, hand-stitched sandals for decades (Jackie Kennedy was one of their most loyal customers), and even if you can't make it to Capri before Christmas, they now ship internationally. It's easy to order exactly the style and color sandal you prefer through their straighforward website.
Shop online: Canfora. Prices: you can get the "Jackie O" look for as little as Eur 180

Cashmere from Solomeo
Ideally, you'd purchase Brunello Cucinelli's exquisite cashmere fashions in Solomeo, the tiny Medieval hamlet which the Perugia-born fashion designer and philanthropist restored and transformed into one of the highest quality cashmere factories in the world a few decades ago. In lieu of a trip to Umbria, his luxurious sweaters, jackets, skirts, trousers, and blankets are all available for purchase online, as well.
Shop online: http://www.brunellocucinelli.com. Prices: ties cost from Eur 150, sweaters from Eur 480

Absolutely Anything Gucci
If you're still reeling over the price tag of Cucinelli's cashmere, brace yourself before asking the price of Gucci's designer jewels, belts, bags, and shoes.
Big spenders can hop aboard their private jet and shop direct at the glamorous (and expensive) flagship stores in Via Condotti, Rome, Via Tournabuoni, Florence, Piazza San Marco, Venice, or Via Monte Napoleone, Milan, or, if that sounds too much like hard work, get their personal assistant to order the pick of the new collection online instead.
Shop online: Gucci. Prices: don't even ask!

Our Insider is
Could you be our next Insider? Share your love of Italy by contributing to ItalyTraveller! See how!