Relais La Suvera
(Historical Residences)
Casole D'Elsa
This hotel is no longer part of the
ItalyTraveller.com collection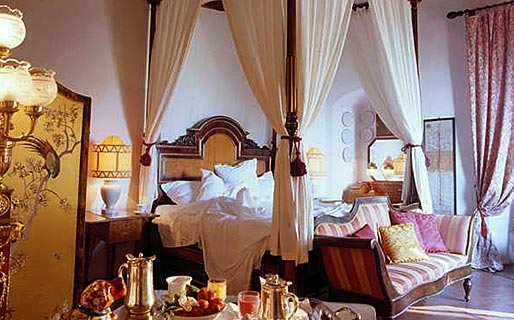 Relais La Suvera
Località Pievescola

-

53030

Casole D'Elsa

(Siena)
Tel.

+39 0577 960300
Fax

+39 0577 960220
The origins of La Suvera go back to the High Middle Ages as the Castle of the Country of Siena ruled by the legendary Countess Ava Matilde dè Franzesi, a relation of the King of France Clovis. It is therefore likely that the ancient name La Suvera derives from the French 'Souveraine', meaning Sovereign.
La Suvera passed, in episodes of alternate good fortune and ill luck, to Pope Julius II. He entrusted La Suvera to the genius of Baldassarre Peruzzi, who blended the severity of the medieval fortress with the sumptuous luxury of the Renaissance to create the villa as we know it today.
Relais La Suvera has 13 suites and 19 rooms all furnished with antiques and historical pieces belonging to the families of the owners, a rare collection made available to guests just as it would in a private home. Each suite has its inventory which guests may consult should they feel inclined to satisfy their curiosità and know more of the furnishings and furniture surrounding them.