Wedding in tuscany
Vineyards and rolling hills: a unique stage for intimate weddings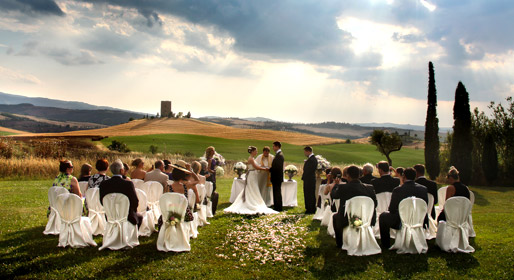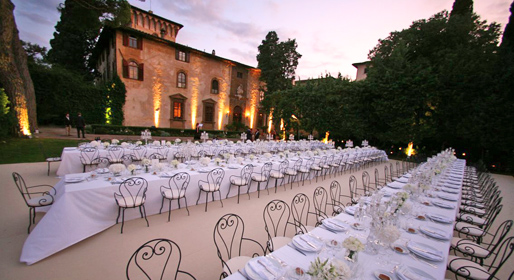 Tuscany is the most famous Italian region and one of the most fascinating and romantic areas in the world: the land of the Renaissance that inspired Michelangelo and Leonardo da Vinci. Today, thanks to its breathtaking views, art treasures, vineyards and rolling hills, it is the unique stage for intimate weddings.
Florence, Siena, the Chianti area, Pisa, Lucca and smaller towns like Certaldo and San Gimignano, offer incredible venues for organizing ceremonies and receptions.
Timeless Renaissance feelings will take you inside a XII century church or in a Florence palace where Leonardo painted the Monna Lisa. Luxury and charming villas are the perfect setting for relaxing country chic weddings with a view.
For information on these venues and many others where we arrange ceremonies and receptions, please fill in our form.

Weddings Italy by Regency offers the unique possibility to organize a wedding with civil validity in a Tuscan private location: one ceremony, recognized legally by law in Italy and in your country.
Your legal ceremony can take place in a villa's intimate garden or on a gorgeous terrace overlooking Florence, in an ancient castle, in a pictoresque typical wedding venue in the Chianti Shire. Weddings Italy by Regency also arranges Catholic, Protestant, Jewish weddings in historical churches, intimate chapels, and synagogues all over Tuscany.

We selected for you the best, romantic and fascinating wedding venues in Tuscany: an incredible open air museum surrounded by rolling hills.
Regency San Marino Srl - Weddings in Italy

Via Manetti, 34 cap 47891, Dogana
Repubblica di San Marino
Contact Numbers:
Tel. from US: 011-378 0549 941108 - 011 378 941108 Tel. from Europe: + 378 941108 - + 378 0549 941108
http://www.weddingsitaly.com/