Magic cooking pots
Hands-on cooking at Florence''s "Pentola delle Meraviglie".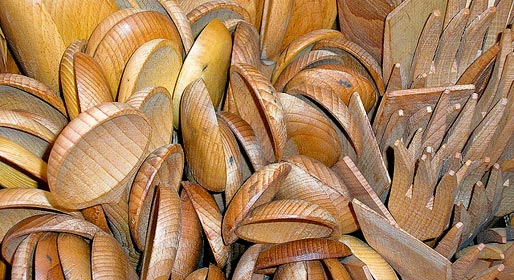 Barbara Desderi, expert pastry chef and sommelier, is a Florentine who considers her love of cooking to be part of her DNA. As a little girl, Barbara traveled the world, in the company of her opera singer father. Whilst at university, where she studied Political Science, she began attending courses at Florence's prestigious Cordon Bleu School of Culinary Art, an institution in which she herself subsequently taught.
Barbara's passion for pastry cooking led to her working in a number of important patisseries, including that of Florence's famous Cibreo restaurant. In 2003, Barbara decided to realize her dream of opening her very own cooking school and thus, La Pentola delle Meraviglie (the Pot of Wonders) was born. The school's courses have been designed for both absolute beginners, requiring a systematic approach to basic cooking techniques, and expert cooks wishing to improve their skills and further increase their knowledge of various aspects of both Italian and International cooking.
One of the most popular of La Pentola delle Meraviglie's courses is its Tuscan Cooking course, comprised of 5 lessons, which, in addition to typical Florentine dishes, introduce students to culinary specialties from Livorno, Lucca, Maremma and Lunigiana. The course devoted to cooking with vegetables is one of the most interesting, comprised of 16 lessons - 4 for each season of the year. The course underlines the importance of cooking with seasonal ingredients and teaches students how to prepare a series of creative and unusual dishes using vegetables. The autumn section is dedicated to mushrooms and legumes and the winter lessons to cabbage, potatoes, fennel and topinambour. Spring is the season for asparagus, carrots and peas. During the summer, students learn how to prepare dishes made using aubergines, tomatoes, courgettes, peppers and green beans.
Those who share Barbara's interest in pastry cooking have the opportunity to attend her basic pastry cooking course, which introduces pupils to the art of making short-crust pastry, puff pastry, creams and icings, or the advanced course, designed for those ready to tackle more elaborate preparations. Students with a passion for baking will love the "Bread and Focacce" course, comprised of four lessons during which students learn how to choose from the various types of flours, how to kneed the best dough, and how to make traditional Tuscan bread.
In autumn and winter, the school organizes special theme lessons such as the 'Presents Under the Tree', during which students are taught how to make a host of edible stocking fillers, in the form of jams, chutneys, biscuits and chocolates. Ideal for those who have always dreamed of treating friends and family to a dinner they'll never forget, the 'Special Occasion Menu' teaches pupils how to make traditional Christmas and Easter dishes to perfection.
Pentola delle Meraviglie organizes 3 to 4 hour lessons for groups of 7 to 14 students. For non-Italian speakers, lessons are also available in English. One of the school's most interesting initiatives has been the creation of an online social network, which enables pupils to remain in contact with their teachers even after the courses have ended.
La Pentola delle Meraviglie cooking school
via Aretina 118r
Florence
Tel +39 0556 70205
www.lapentoladellemeraviglie.it