Big names, small prices
In Tuscany, those in the know shop at the luxury outlet The Mall.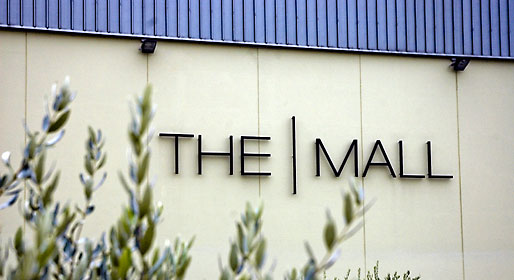 If you like the sound of indulging in a cut-price designer shopping spree in one of the most beautiful parts of Italy, you'll love The Mall: Italy's most glamorous fashion outlet ever.
The Mall Luxury Outlet: Roundtrip from Florence
Great shopping and the only Gucci café in Europe.
Get your tickets now!

Made in Italy (and more)
Gucci, Giorgio Armani, Bottega Veneta, Valentino, Ferragamo, Tod's, Sergio Rossi, Roberto Cavalli, Fendi and Emilio Pucci: you'll find all the most coveted Italian designer labels in The Mall, alongside big names from abroad such as Dior, Balenciaga, YSL, Stella McCartney and Alexander McQueen.
Fashion at The Mall is a family affair, and there are any number of luxury stores in the center specializing not only in womenswear, but in menswear and childrenswear too.
If you've got a passion for handbags or a thing about footwear, there's a vast selection of designer accessories, guaranteed to keep you happy.
Take a break
As professional purchasers know only too well, serious shopping requires serious sustenance. And that's exactly what you'll find at The Mall's Dot.com restaurant.
Dot.com's menu features all the best-loved Italian and Tuscan dishes, accompanied by a well-researched selection of wines.
If you only have time for a quick snack, grab a roll or salad at the Caffè, and munch your lunch outdoors, on the panoramic terrace.
To conclude your shopping spree in style, pop into The Mall's bar, and relax over a refreshing drink or aperitif.
Tourist friendly and tax free!
The Mall has an excellent tourist information office, offering all sorts of ideas and tips to those keen to discover the Tuscan treasures in the vicinity of the shopping center. Groups can request the Meet&Greet service.
The Mall also has a special information point for customers who reside outside of the European community and want to claim back the VAT on items purchased.
Needless to say, the shopping center has numerous cash dispensers and free parking for both cars and coaches.
How to get to shopping heaven
Designed to be in harmony with the beautiful Tuscan countryside which surrounds it, The Mall is only a 30 minute drive away from the region's magnificent capital, Florence.
From Florence, take the A1 motorway towards Rome and exit at "Incisa-Reggello".
Follow the road on the right towards Pontassieve until you reach Leccio. Shortly after Leccio, you'll come across The Mall, on the left.
From Florence's main Santa Maria Novella railway station, take a train to Rignano sull'Arno and from here either take a taxi (5mins) or a local bus to The Mall.
Easier still, if you're staying in a hotel in central Florence, ask the concierge to book you a place on the Outlet's shuttle bus.
The Mall
Via Europa 8 - 50060 Leccio Reggello (FI)
Tel: +39 055 8657775
www.themall.it