Arezzo: art in art
Each month, Arezzo hosts Italy's oldest antique fair.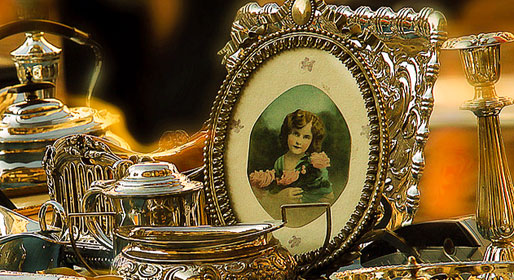 Art in art: this is how Arezzo's Antique Fair might be described. Ever since the first fair was held, back in 1968, the event has been a major attraction, drawing collectors and tourists alike, from every corner of the globe, to this, one of Tuscany's most beautiful cities.
Medieval market
On the first weekend of every month, some 500 exhibitors from throughout Italy set up shop in Arezzo's Piazza Grande, Piazza San Francesco, and the Logge Vasari, which are transformed for the occasion into a massive, medieval-style, market place.
The ancient roads of the historic center are lined with stalls selling every genre of antique, from precious period paintings to curious old knick-knacks, worth little more than a few euro. The lively atmosphere is so contagious that it infects even the most casual of bystanders, few of whom leave the fair empty handed.
The success of the event has led to a proliferation of antique shops in the city and their displays of furniture, paintings, jewelry and antique textiles now vie with those of the monthly exhibitors to attract the attention of visitors.
The apparent confusion is an essential part of the fair, resulting in the sensation of an authentic bazaar, brimming with treasures, just waiting to be discovered

A passion for collecting
Arezzo's Antique Fair was founded by the eclectic antique collector, Ivan Bruschi, whose residence is located within the walls of the Palazzo del Capitano del Popolo.
A visit to Bruschi's museum-house is an ideal interlude during one of Arezzo's "Antiques weekends", and a unique opportunity to see his personal collections of art, porcelain, tapestries, coins and furniture, which date from the 15th century to the modern day.
Renaissance art, slow food
An obligatory stop on any Arezzo art escape is the Bacci Chapel, in the Basilica di S.Francesca. The chapel is home to Piero della Francesca's fresco cycle depicting the Legend of the True Cross.
Visits to the chapel, for a maximum of 25 people, should be booked in advance. A splendid Mary Magdalene, by the same artist, can be seen, without reservation, in the city's Cathedral.
If a morning spent perusing the antique stalls and churches of Arezzo leaves you feeling hungry, make your way to the "Torre di Gnicce" in Piazza San Martino 8, close to Piazza Grande.
This eatery is recommended by Slow Food for their excellent Tuscan cuisine, prepared with the finest of locally sourced ingredients.