Insider guides

Paola Moro e Erich Breuer
(Direttore)
Umbria, its green fields, smell of the flowers, its medieval towns on the top of a hill from which miles and miles of unique landscapes, its golden sunsets and the way the clouds grab hold of the mountains in the morning. A special place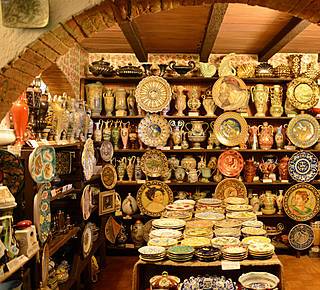 Ceramics, cashmere and good wine what else?
Local specialist products include Cucinelli's finest cashmere, Mastro Raphael's traditional linen, and Deruta's ceramics. Montefalco's vineyards producing the exceptional Sagrantino di Montefalco, Torgiano, home of wine producer Lungarotti.
Shopping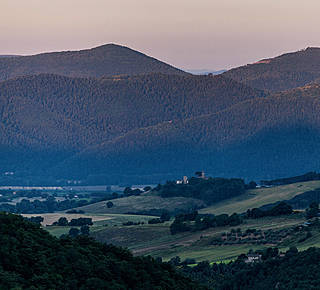 Walking or cycling, exploring......
Umbria is a paradise for nature lovers. We will be delighted to point out the many quiet paths and by-ways waiting to be explored in the valley surrounding the Locanda del Gallo.
Activities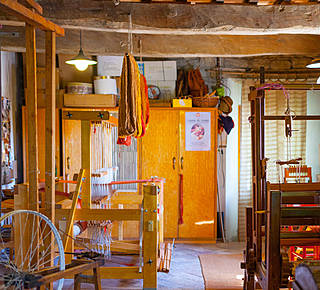 A unique hand weaving workshop!
A pleasant ten minute walk takes you to Renza's hand weaving workshop. Here you can learn the art of hand looming and dyeing fabric with vegetable dyes. Renza organises courses from a half day to a full week. info.lavalle@libero.it
Tel. +39 0759229767
Activities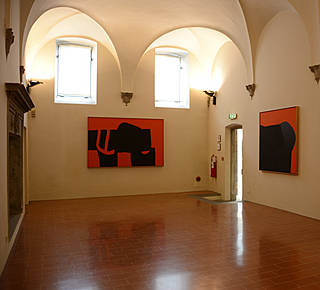 Umbria's medieval towns are filled with history
Gubbio, Perugia, Assisi, Todi, Orvieto, Spoleto. Other local delights include, the Umbria's National Gallery in Perugia, Città di Castello home of the Burri Foundation's collection of works from the Palazzo Albizzini.
Tel. +39 075 855 9848
Places