Italy's oldest grappa
A trip to Bassano and the Nardini distillery.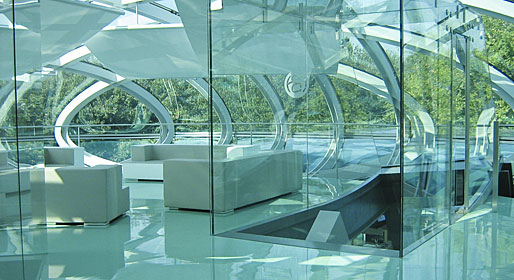 Grappa is the popular name for Italian grape pomace acquavite. For centuries, this powerful spirit has been one of the symbols of Bassano del Grappa, an ancient city of Etruscan origin which extends along the banks of the Brenta river in Italy's Veneto region.
To this very day, immediately after the October grape harvest, the distillation of pomace from DOC grapes cultivated in the vineyards of high Veneto and Friuli begins.
The Nardini Distilliery
The history of the city's Nardini Distillery dates back to the late 1770s, when Bassano was still ruled by the Republic of Venice. In 1779, Bortolo Nardini purchased the Osteria sul ponte, an Inn located at the eastern entrance to the Palladian bridge spanning the river Brenta.
The river-edge position of the Inn guaranteed both an ample supply of water for the distillation process, and easy transportation of goods by barge boat to the important market of Venice, and the property was soon transformed in the first modern distillery in the whole of Italy: the Grapperia Nardini.
Until that time, grape pomace acquavite had been made primarily for domestic consumption by Veneto and Trentino's farmers, using the residual products of the wine making process.
Nardini swiftly became a leader in the production of quality Italian grappa, and today boasts no less than 25% of the world market

Nardini is a member of Les Henokiens an elite international club, access to which is awarded only to those family enterprises able to claim at least 200 years of activity.
Grappa on the bridge
The Antica Grapperia sul Ponte is one of Italy's historic hostelries, complete with old fashioned bar, tables and tankards. The establishment houses an incredible variety of aged and aromatized white grappas, and other famous Nardini liquers such as Tagliatella, a delicious ruby red cocktail of grape pomace brandy and cherry juice invented in the immediate post war years.
Nardini's Bubbles
As they approach the nearby distillery, visitors are greeted by the stunning glass and steel construction, known as the Bolle Nardini.
In 2004, the company decided to celebrate its 225th anniversary with an important work of architecture, which would express both Nardini's love of the environment and the company's dynamic approach to business.
The project was entrusted to Massimiliano Fuksas. The choice of an Italian architect of worldwide fame was a deliberate one, made to reflect the international appeal of an exclusively Italian product such as grappa.
Fuksas' "Bolle" have become a local landmark and symbol of a company which has successfully combined innovation and tradition

A futuristic visitors center where you can learn about the history and culture of grappa, the structure is formed by two transparent ellipsoid bubbles that encapsulate the research laboratories, and an underground arena which houses a 100 seat auditorium.
Those wishing to visit the distillery should fill in the form on the website.
Bortolo Nardini
Distilleria d'acquavite
Via Ponte Vecchio, 2
Bassano del Grappa (Vicenza)
Tel. +39 0424 227741
www.nardini.it