Sailing in Italy: a Gastronomic Guide
Famous for art, history, food and wine, Italy combines warm weather, beautiful beaches and captivating culture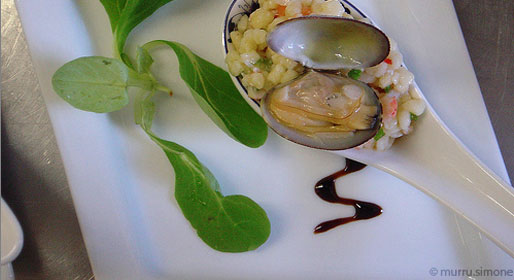 Perhaps the most special way to uncover Italy's best-kept secrets is from the water. Sailing along Italy's coast and exploring its islands allows you to discover another side of this remarkable country, one that usually remains concealed from the throngs of tourists. Not only will you be able to enjoy sensational views and a unique sense on peace on the water, but you'll also be perfectly situated to discover some of Sicily and Sardinia's hidden gastronomic gems and taste many mouth-watering delicacies as you go.
In Sardinia by boat
Sardinia is a superb area to explore by boat, with miles of stunning white-sand beaches and spectacular scenery stretching along the coastline. The north of this large island is the busiest area and has plenty of anchorage, whilst the south is an ideal starting point for exploring the rest of the Mediterranean.
The best time to sail is during the sunny season, which lasts from late May to early October; the weather is usually decent throughout this time, although there are often brisk winds coming in. During the summer months the cruising area to the north of Sardinia can become very busy, with costs for anchoring rocketing, so it's advisable to book ahead to ensure you have a space at your designated port.
foto by scarabeo150
Porto Cervo is the main port to the northern tip of the island, and from here you can explore Sardinia in a clockwise direction. Main ports are marked on the map, but remember that the West has few ports!

Island of flavors
Despite being an island, it is only more recently that Sardinia has centred on fish and seafood within its cuisine: at constant risk of invasion from the coast, locals retreated inland and to the mountains, and so the food was often rustic and basic - though still delicious! Like mainland Italy, the Sardinian diet was based around breads and antipasti, olive oil, beans, pulses, meat, pasta, cheese and wine.
foto by Laissez Fare
Nowadays Sardinia makes the most of its coast and seafood has been embraced by locals. Sardinian specialities that you absolutely must try during your visit are two wonderful and spicy fish soups: Burrida in the south of the island and Cassola to the north. Any seafood enthusiast will be more than happy in Sardinia as lobsters, crabs, anchovies, squid, clams and fresh sardines are aplenty here.
foto di miss_yasmina
Sardinian cooking often uses lots of different beans including fava, white beans, lupine, chickpeas and lentils, which are often used in soups and minestrone. Pasta is, of course, very popular here too: local specialities include spaghetti con bottarga, made with dried grey mullet roe, malloreddus, a gnocchi style pasta flavoured with saffron, and culingiones, round ravioli-type pasta stuffed with spinach and cheese. Perhaps the island's most famous pasta is
fregula
, tiny balls of pasta usually served with fish.
Cheese, bread and wine
Sardinia is especially known for its cheese and is a major exporter of both cavallo and salso cheeses. Cheese is consumed copiously within Sardinian cuisine and is used more as a seasoning than a main ingredient in soups, stews and pasta dishes. Cheese is also used in several Sardinian desserts and sweet pastries to great effect. The local cheese is traditionally eaten alone with carasu, wafer thin pieces of light bread.
foto di Meandnaika
It goes without saying that Sardinia has the perfect wine for every dish: the full-bodied red Cannonau is ideal when serving Sardinian lamb, and the dry, golden Vernaccia di Oristano is perfect with local fish and lobster. The island is also famous for Liquoroso Dolce, a sweet and delicious dessert wine, as well as various types of Grappa and other aperitifs such as Limoncino and Arangiu.
Our Insider is
Could you be our next Insider? Share your love of Italy by contributing to ItalyTraveller! See how!