← Return to Relais della Rovere
Insider guides

Antonella Cappelli
(Host)
Colle di Val d'Elsa is a place to discover and enjoy each season of the year. We want our clients live a real "Tuscan Experience" in our Relais, the ancient residence of Cardinal Giuliano della Rovere.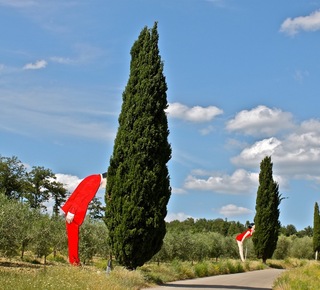 The Chianti Sculpture Park in Pievasciata
Just 10 km far from Siena, this Park hosts a permanent exhibition of contemporary sculptures and installations, which stand in a perfect integration of art and nature.
Tel. +39 0577 357151
Places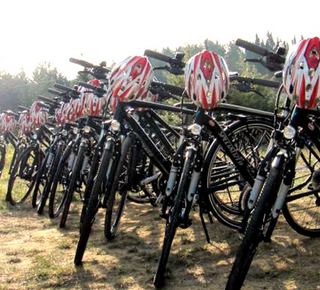 Bike Tours
Go biking for 15/20 km with a mountain bike along incredible paths, chosen time by time according the bikers' group. During the tour you can also visit the Senese cellars and enjoy wine & food tasting.
Activities
Arte a Colori Gallery
A Contemporary Art Gallery of painting and sculpture, realized by well-known artists and art-beginners, that organize events and theme exhibitions where the world of art meets social backgrounds, as in "Meet Art, Feed Art" exhibit.
Tel. +39 0577 1981483
Activities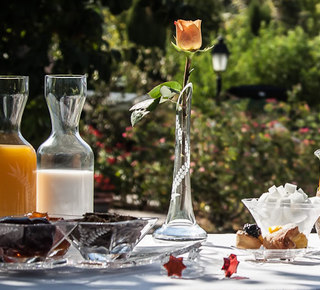 La Grotta del Cristallo
During a workshop in his atelier Luciano Bandinelli, the craftsman of the time, will show you the entire process of grinding and engraving handmade crystal, telling you old anecdots about this ancient art.
Tel. +39 0577 931879
Shopping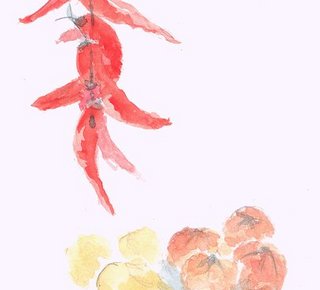 CUCINARCANTANDO - open Kitchen
In this organic gastropub run by Grazia De Tommaso you can taste a complete cookery experience: during your cooking lessons you can cook by yourself all dishes, using exclusively organic local fresh products.
Tel. +39 0577 922250
Restaurants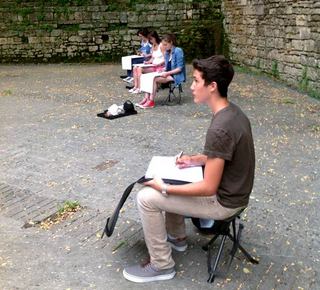 Outdoor drawing
Draw beautiful spots of the Tuscany countryside, going outdoor to visit the most beautiful sites of Poggibonsi area.
Activities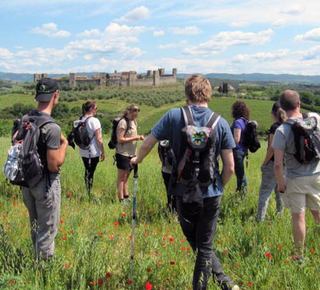 Go trekking on the Via Francigena
An amazing trekking itinerary of 8 km from Strove village till Monteriggioni city-walls: the path follows the old Via Francigena, passing through marvellous sites like Castel Pietraio and Badia a Isola.
Activities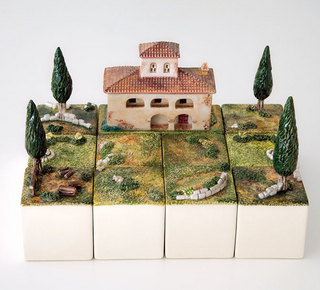 Tuscany Modular Landscapes
Lucia Volentieri is a gifted ceramist who creates Tuscany modular landscapes: visit her laboratory and learn how to recreate a miniature rural world and to turn it into a piece of art and of life.
Tel. +39 0577 741133
Activities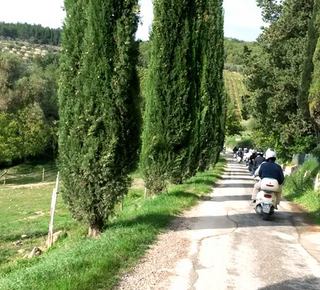 Vespa tours
On the road with a Vespa, discovering the land of Chianti, enjoing the spectacular view of Tuscany hills and its ancient villages and tasting local organic products.
Activities