Insider guides

Simona De Turris
(Manager)
Breathtaking views , genuine and authentic hospitality of the local people, wildlife and nightlife , crystal clear sea and nature walks , romantic corners : Capri offers a lot of unique experiences in just few kilometers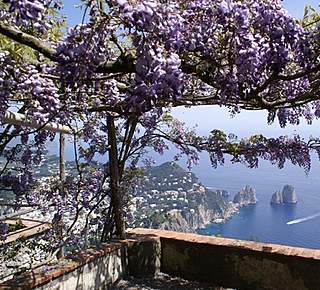 Cetrella: The Hermitage and The Mackenzie museum
I think Cetrella is the most undiscovered and special place on Capri. If you vIisit on Saturday, "Friends of Cetrella'" will welcome you to the 17th century hermitage with a delicious espresso. Don't forget to visit Mackenzie's House.
Places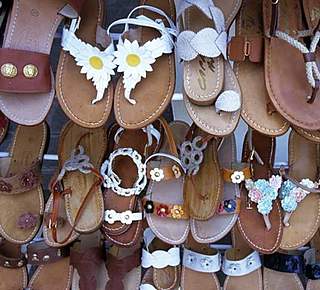 Shopping 100% "Made in Capri"
For a 100% authentic holiday, don't leave without buying tailormade Capri sandals, handmade artistic ceramic, delicious limoncello, and elegant and light linen clothes.
Shopping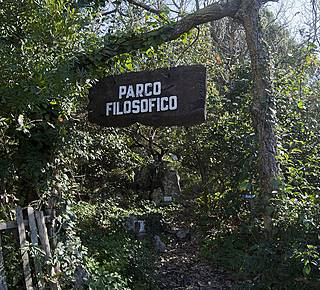 An unique place: Migliera's Philosophical Park
The Philosophical Park, founded by Swedes Marianne and Gunnar Adler-Karlsson, with its paths in the Mediterranean scrub and quotes by famous philosophers on majolica tiles, is an unique place to meditate and contemplate the gorgeous view.
Places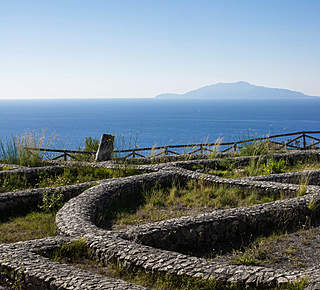 Damecuta: Roman villa ruins overlooking the sea
If you like romantic and intimate walks, you're looking for a special place to ask for the hand to your beloved, or if you are searching for a magical venue to celebrate your wedding, the Roman Villa Damecuta may be perfect for you.
Places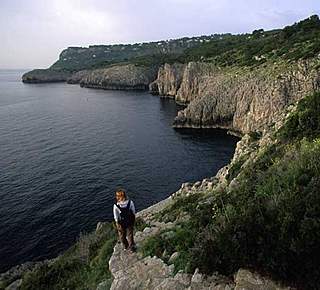 Hiking on the Fort Trail
For hiking enthusiasts, I highly recommend the quiet and amazing Forts Trail. It is a promenade on the coast along the sea, cliffs, and vegetation. Begin at the lighthouse near Orrico, and don't miss the Tombosiello fort.
Activities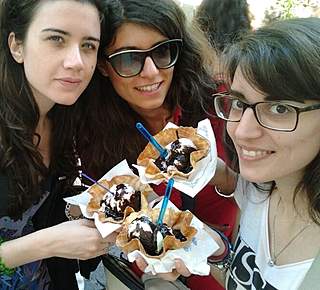 A delicious treat for a perfect holiday
From the square of Capri, follow the sweet scent of vanilla to the small Buonocore's ice cream shop .
For those with a sweet tooth: don't to miss the tulip (waffle cup, ice cream, whipped cream, and melted chocolate).
Shopping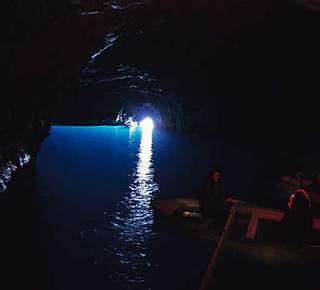 "Strategy" to Visit the Blue Grotto
Arrive by land in the morning (9 am) to reduce the waiting time ;-)
Nature does not allow visitors to see it each day; access depends on the weather. If you wan't to miss it, it's best to stay in Capri more than one day.
Places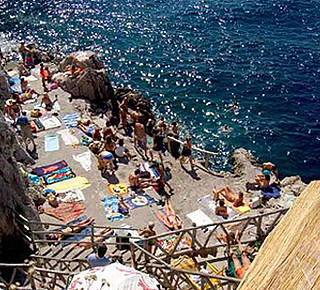 The Rocky Beach of Gradola
Are you going to visit the Blue Grotto? If you love deep water and authentic places, I recommend stopping at the nearby hidden beach of Gradola. Even if you don't swim, you can pause for a snack here with a gorgeous sea view.
Places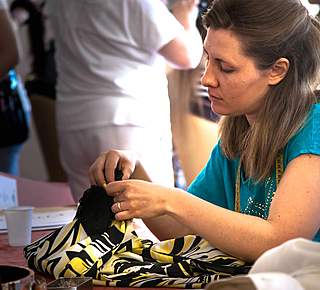 Exclusive fashions at Amelia's
Do you like the idea of exclusive, one-of-a-kind fashion? Then young stylist Amelia De Martino's atelier is where you'll find original creations and for a bespoke "made in Capri" look.
Tel. 3405764723
Shopping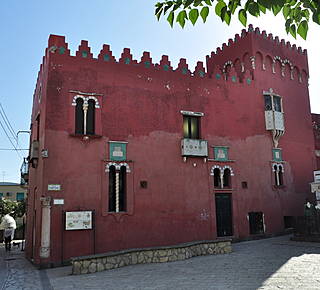 Casa Rossa Museum
Walking through the center of Anacapri, it's impossible to miss eclectic Casa Rossa. Don't stop outside! Inside,there are paintings of places that made the island famous in the 1800's and three Roman statues found into the Blue Grotto.
Places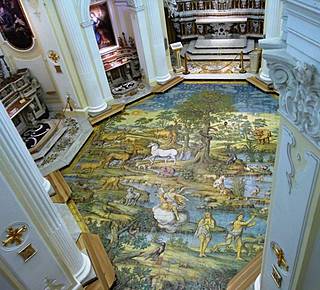 The church of San Michele
Behind a seemingly simple facade, the church of San Michele hides an architectural jewel of from the 1700's: its handmade tile floor depicts the expulsion of Adam and Eve from the Garden of Eden. Don't miss it!
Places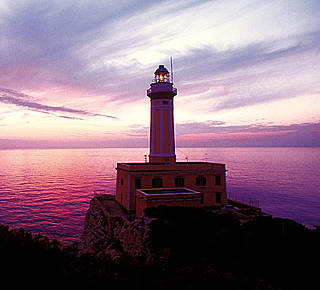 Enjoy a drink during the sunset at Faro
The Punta Carena Lighthouse is on the south-west extremity of the island. Here, nature puts on a show each night with a spectacular sunset . Each evening is different, and you can enjoy the show while sipping a cool cocktail.
Activities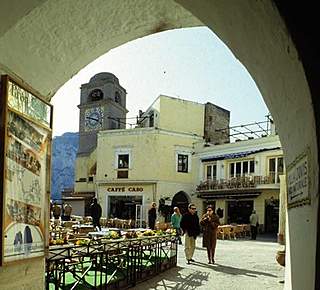 How to Enjoy the Piazzetta
Visit the famous Piazzetta and the shopping streets during late afternoon or evening: you will avoid the tourist crowds and enjoy the best nightlife. Who knows... you may even meet some celebrities :-)
Places