← Return to Locanda dello Spuntino
Insider guides

Paolo Fortini
(Direttore)
Visit the Castelli Romani area around Rome, pleasant places rich of History. Discover the old noble villas, the ruins of Tusculum, the lakes of Albano and Nemi. Enjoy the local food offer. Experience the hospitality of our "Hotel****"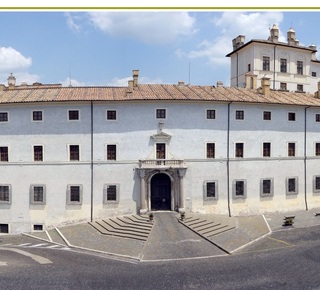 Ariccia - Chigi Palace
In the spectacular Piazza di Corte, stands the magnificent baroque home of the Chigi family.
Guided tours:
Tue-Fri 11 - 16 to 17.30
Sat-Sun-Holidays 10,30 am - 11:30 am - 12.30-15 - 16- 17 - 18.
Cost: € 6,00 - reduced € 4.00
Tel. +39 06 933 0053
Places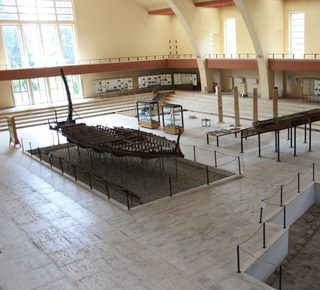 Nemi - Roman Ship Museum - The Via Appia
The museum houses the remains of two luxurious vessels recovered at the bottom of Lake Nemi and a section with prehistoric materials; there is also a space with a stretch of the Via Sacra.
Hours: Mon - Sat 9:00 to 19:00, Sun: 9:00 to 13:00
Tel. +39069368140 - +39069398040
Places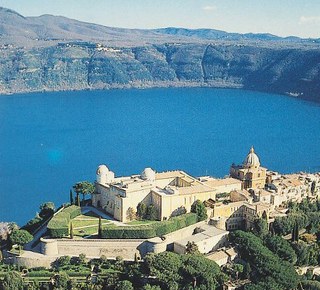 Castel Gandolfo
Small jewel of the Castelli Romani, lying on the western edge of Lake Albano, rich in history and tradition known as one of the most beautiful villages in Italy. It houses the magnificent summer residence of the Pope
Tel. +39 06 9360134
Places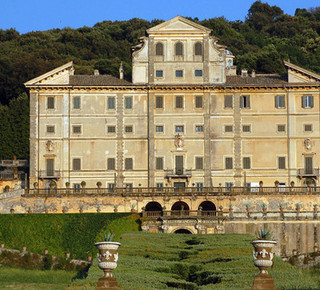 Frascati- Villa Aldobrandini
The last five hundred Italian artistic jewel, Villa Aldobrandini stands on the square of Frascati near and dominates the near Rome.
Guided tours available by appointment - email: roma@aldobrandini.it
Tel. +39 06 6833785 -+39 06 68307957
Places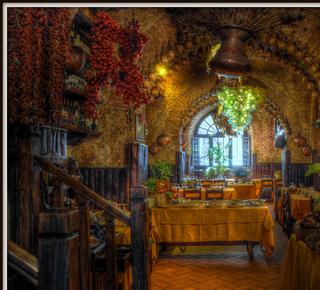 Taverna dello Spuntino
Our Restourant
In the Sixties, Fortini family opened the "Taverna dello Spuntino", in the grandfather Alcide's old cellar, creating a successful restaurant on which all the family-third generation included-is keen.
Opened 7days on 7
Tel. +390694315985
Restaurants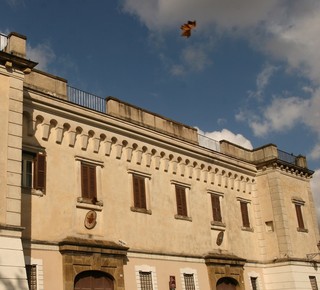 Frascati - Bishop's Palace
The fortress, built during the pontificate of Pius II (1458- 1464), was transformed into the episcopal palace(Palazzo Vescovile) after it was donated by Pope Paul III Farnese to the bishops of the Suburbicarian Diocese of Frascati
Places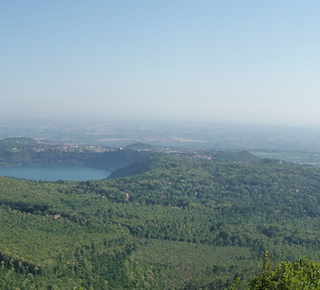 Itinerary - The Sacred Way
From the charming village of Rocca di Papa to the top of the Maschio della Faeta go along the ancient Via Sacra. The only place where you can see both lakes Albano and Nemi simultaneously.
Activities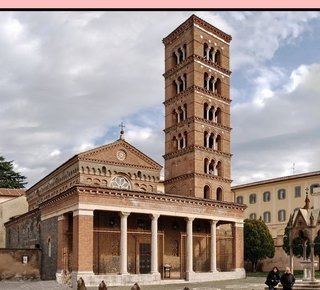 Grottaferrata - Abbazia di San Nilo
Built in 1004 the Abbazia of San Nilo at Grottaferrata is the only Byzantine monastery to have survived on the slopes of the Colli Albani hills.
For guided tours:
tel. +39 0645421126; info@castellidellazio.com
Tel. +39 06 9459309
Places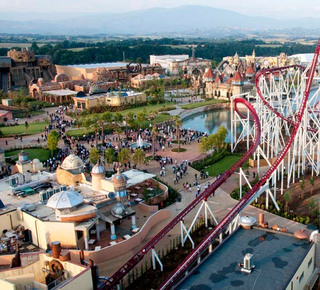 Valmontone- Rainbow Magicland
Enjoy the Valmontone playground.Counts 36 attractions and several performances staged in the theaters and on the streets of the park.
Timetables: https://www.magicland.it/ # / Schedules
Costs: € 28,00. Free entrance for under 10yo
Tel. +39 06 9531 8700
Activities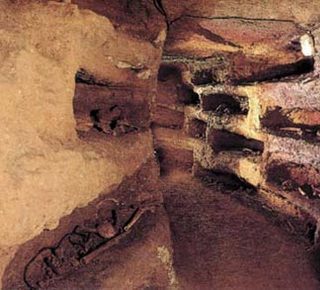 Grottaferrata- Ad Decimum Catacombs
This extraordinary catacomb complex was discovered in1905.The hypogeum is entirely dug out in the tufa rock at 9 meters below ground level, and extends for about 250 metres.
Open only Sun:10.00-12.30 e 15.00-17.30
Other days on reserv.
Tel. +39 348.40.66.708
Places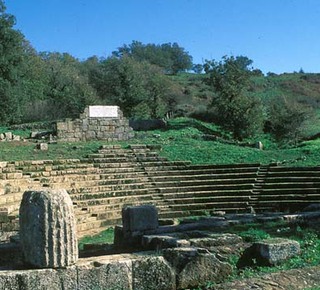 Tusculum Archaeological-Cultural Park
Explore the ruins of the ancient city of Tusculum on the edge of the great volcano of Lazio.
Monday to Friday tours on bookings with a minimum 15 people
Entrance: 15:30 to 16:30 Sat, Sun and hols :10.00-11 .00 - 12.00 / 3:00 p mto 4:00 pm
Tel. +39 069470820
Activities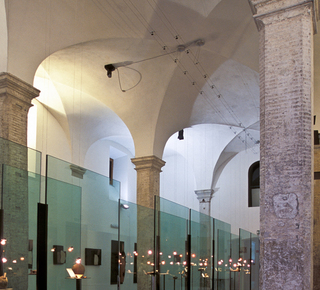 Frascati - Tusculum Museum Aldobrandini Stables
The museum is hosted at the 17th-century Aldobrandini Stables. It houses the archeological collection, consisting of finds from the Latin city of Tusculum and the surrounding area.
Mon-Fri: 10:00-18:00 Sat and Holidays: 10:00 to 18:30
Tel. +39 06.9417195
Places