← Return to La Casa di Adelina
Insider guides

Francesco Cresti
(proprietario)
Monticchiello is located in the heart of Val d'Orcia, is a perfect starting point to visit the south of Tuscany. Pienza, Bagno Vignoni, Montepulciano and Montalcino are just some of the destinations that you can visit.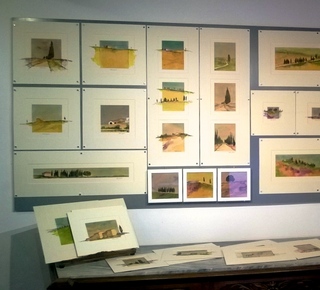 Art Studio di Adelina Quadri
A Montichiello in Piazza San Martino No. 1, you can find Adelina Quadri. She exhibits her paintings. Since you will find many paintings depicting the Val d'Orica and the rolling hills of Tuscany. Sometimes his paintings become real dreams.
Tel. +39 0578 755167
Shopping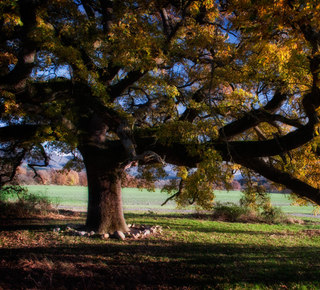 Oak of "Checche"
In the Checche Flat, next to the provincial road no. 53 Siena property rises the monumental Oak of Checche, a downy oak (Quercus pubescens) ultra secular. Absolutely not to be missed ..
Tel. 00390578755167
Places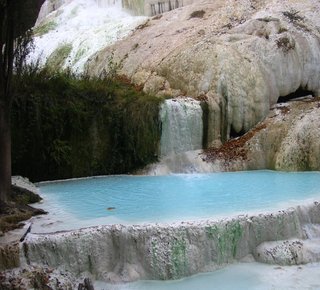 Free Terme di Bagno San Filippo
Among the most evocative of Amiata. You can bathe in this monumental waterfall sound, surrounded by a grove of oaks and pines and fir trees, along a small path leading to the pool real
Tel. +39 0578755167
Places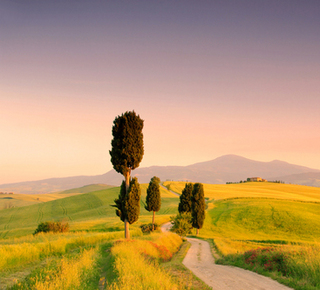 Walk Montichiello Pienza
A beautiful walk through the Val d'Orcia departing from and arriving in Montichiello Pienza. All information and a map of the route you can ask her to Francis contacting at info@lacasadiadelina.it
Tel. +39 0578 755167
Activities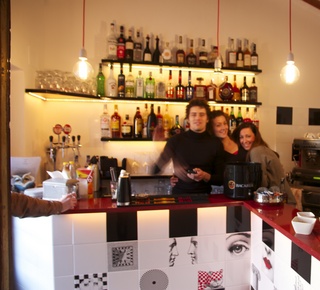 La Guardiola Lounge Cafè
This little cafe is located at the entrance of the village, a terrace with stunning views and excellent Tuscan food will accompany you to the time of sunset .. A show. Try the roast pork liver with beans and Chianina hamburger .
Tel. +39 340 3038377
Restaurants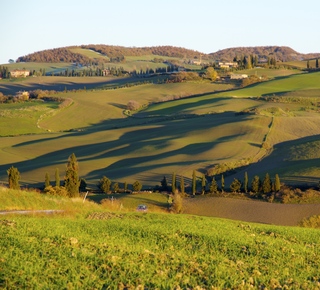 Viewpoint near Monticchiello
A few hundred meters from Montichiello, the dirt road that leads to wisdom you will find a glimpse of cypress trees and in the background the Monte Amiata. Beautiful location at sunset, the earth is red. Superb.
Tel. +39 0578 755167
Places